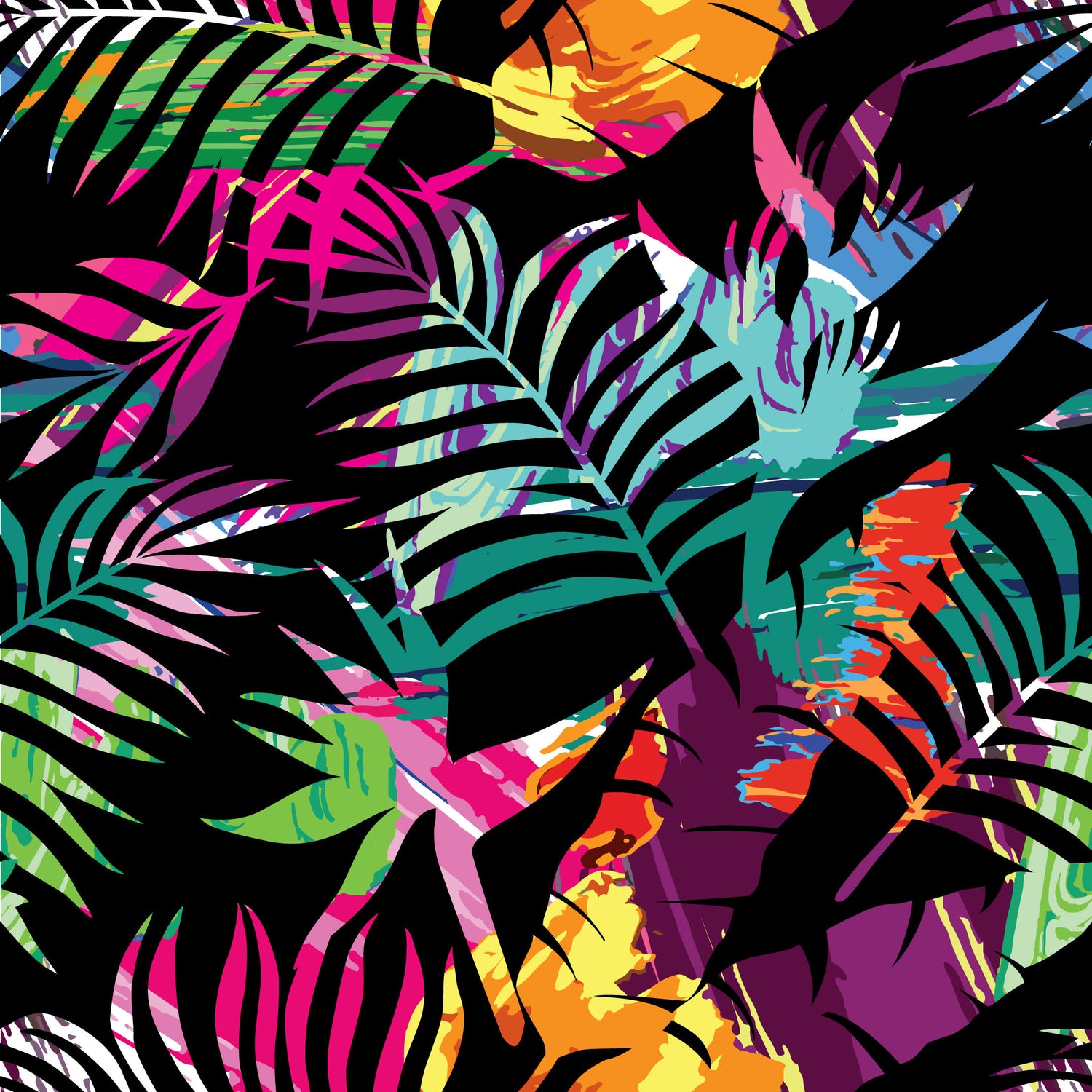 Welcome to The Palm pub, located in the heart of Philip Lane, Tottenham. Serving up craft on draft, decent plonk and quality fare.
General Opening Times
Tuesday to Thursday Midday to 11pm. Food served all day until 9:30pm.
Friday & Saturday Midday to midnight. Food served all day until 9:30pm.
Sunday Midday to 10:30pm. Roasts served midday to 7pm.
We will open on Christmas day for drinks from midday to 3pm, and then we'll be closed from the 26th - reopening on the 29th.
Scroll down for the menu and upcoming events!
Buy your tickets for the Christmas Pub quiz below.
Book a Table
Snacks & Starters
Saucisson and Cornichons £5
Fried, Spiced Chickpeas (Vg) £4
Soffle's Pitta Crisps with Homemade Guacamole (Vg) £6.5
Warm Loaded Nachos with Cheese, Homemade Guacamole, Black Beans and Fresh Salsa (V) £12 *Add beef brisket £3
Avocado and Fresh Salsa on Sourdough (Vg) £6.5
Pea-Tato Croquettes with Mint Salsa Verde (Vg) £6.5

Pea and potato croquettes, served with a fresh mint salsa verde.
Mozzarella Croquettes with a Red Pepper & Tomato Dip (V) £6.5
Lemon Sole Fingers with Tartar Sauce £6.5
Garlic and Chilli Prawns (GF) £9
Fried Chorizo in Red Wine Sauce (GF) £8
Beef Brisket Bagel with melted cheddar cheese, fresh salsa and pickled red onions £9
Spiced Jack Fruit Bagel (Vg) £9
Mains & Sides
Scottish Mussels in White Wine Sauce served with Toasted Sourdough £12.5
Tartiflette £15

Potatoes and lardons smothered in a cream and onion sauce and topped up with French Reblochon cheese. Served with green salad and cornichons.
Cheeseburger & Chips £15.5

Ginger Pig beef patty served in a seeded brioche bun, with melted cheddar cheese, homemade burger relish, gem lettuce, red onion, sliced gherkin and beef tomato.
Home Made Vegan Burger & Chips (Vg) £14.5

A homemade tofu, quinoa and lentil patty, spiced with cumin and coriander, served in a vegan brioche bun with guacamole, lettuce, red onion and tomato.
Buttermilk Chicken Burger & Chips £15.5

Succulent chicken thigh in a lightly spiced home made batter, served in a brioche bun with Asian 'slaw and homemade ranch sauce.
Panzanella (Vg) £9.5

A rustic, fresh salad combining chopped tomatoes, cucumber, sourdough croutons, fresh basil and black olives (watch out for the stones)
Warm Kale Salad with Rosemary Bread Crumbs and Parmesan (V) £6
Tomato, Shallot & Vinaigrette Salad (Vg, GF) £5
Lambs' Lettuce Salad (Vg, GF) £4
Potato Dippers or Waffle Cut Chips (Vg) £4.5
Kids' Menu
Chicken Goujons & Chips £6
Scoop of Ice Cream £3

Chocolate And Hazelnut ice cream (V)

Raspberry Sorbet (Vg)

Salted Caramel (V)

Vanilla (V)
Desserts
Lemon Tart with Raspberry Sorbet (V) £6.5
Ice Cream - One Scoop £3 Two £5.5

Chocolate And Hazelnut ice cream (V)

Raspberry Sorbet (Vg)

Lemon Sorbet (Vg)

Salted Caramel (V)

Vanilla (V)
Wine List
Vino Verde £4.8/£6.6/£9.3/£28 - White

Refreshing, lively dry wine, with a slight spritz; a classic style from Northern Portugal.
Strofilia August £5/£7/£10/£30 - White

Dry Greek Moschofilero and Malagousia.
Domain Krems Gruner Veltliner £5/£7/£10/£30 - White

Classic Austrian Gruner Veltliner; dry with a spicy, slightly peppery character.
Domain Pierre Sauvignon £5.4/£7.5/£10.7/£32 - White

Dry Sauvignon; grassy, gooseberry notes, typical of the Touraine region of the Loire.
La Borie Côtes du Rhône £6/£8.4/£12/£36 - White

White Grenache, Clairette and Picpoul. Fresh peaches and subtle orange blossom with soft mineral notes.
Strofilia August Agiorgitiko £5/£7/£10/£30 - Red
Ribeiro Santo Concrete £5,9/£8.2/£11.7/£35 - Red

A fresh and medium bodied Portugese blend of Touriga Nacional, Tinta Roriz and Alfrocheiro Aged in a single cement tank (un-oaked)
Beaujolais Nouveau Domaine St Cyr £6/£8.4/£12/£36 - Red
La Borie Cinsault £6/£8.4/£12/£36 - Red

Deliciously light and fruity French wine.
Fabrice Gasnier Les Graves Chinon £6/£8.4/£12/£36 - Red

Organic and Biodynamic Cabernet Franc from the famous Loire village of Chinon. Unoaked, bright and cool with fresh red fruits.
2018 Bourgogne Confuron-Gindre £45 - Red

Well balanced with ripe black and red cherries and a slightly sweet spice
Pittnauer Blonde by Nature £6/£8.4/£12/£36 - Orange/Skin Contact

Natural and Biodynamic Austrian blend of Pinot Blanc, Chardonnay and Gruner Veltliner. Fermented on skins and unfiltered hence the haziness. No added SO2. Fresh and dry with tropical fruits and blossom notes.
Dakishvili Kisi £6.4/£8.9/£12.70/£38 - Orange/Skin Contact

An aromatic wine made with Kisi grapes from the Kakheti region of Georgia. The traditional, non-interventionist 'skin contact' method used to make this delicious wine results in a rich amber colour.
Domaine Pierre Touraine £5/£7/£10/£30 - Rose
La Borie £5.7/£8/£11.4/£34 - Rose

Dry yet fruity, white peach, apricot and pink grapefruit.
Umathum Beerenauslese £8.5/£11.8/£16.7/£34 (375ML BOTTLE) - Moelleux/Sweet

Honeyed dessert wine with a bright acidity that keeps the wine lively and fresh. It's made by one of Austria's most famous producers, from grapes which shrivel naturally on the vine in the late autumn, creating extra concentration of sugar and acidity.
Jacques Picard Champagne £55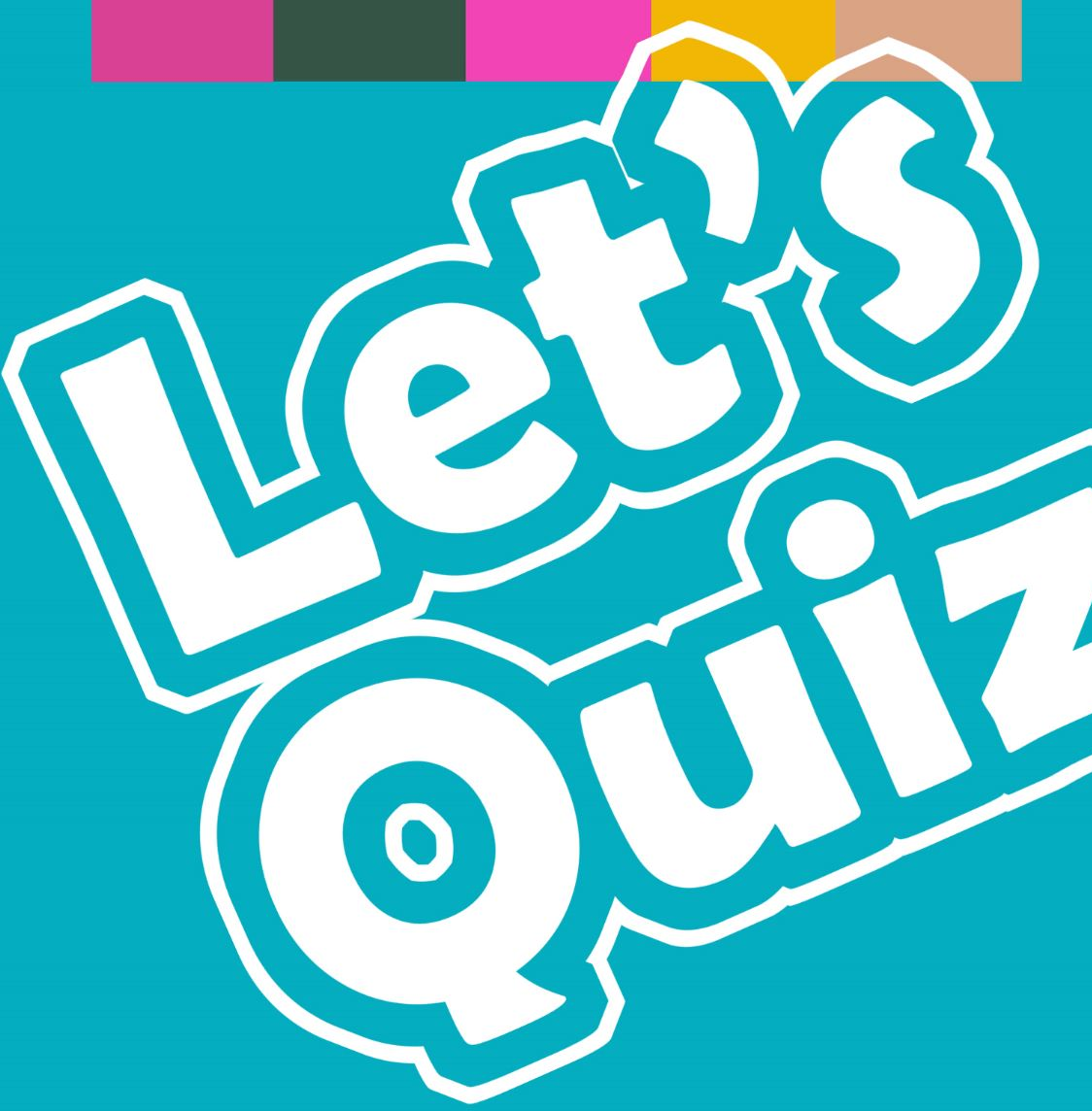 Monthly Pub Quiz
Let's Quiz host our monthly quiz and they've got this to say:
Our pub quiz has a banging music round, silliness, and is
usually a full house - so make sure to book. But don't just take it from us 👇
"This is a great quiz" - Cheryl, Cambridge (quizmaster's mum)
"This is a quiz" - Brenda, Bristol
"Best pub quiz in London, don't expect any help on a
Thursday" - Nuts magazine, 2023 best pub quizzes.
Rolling Jackpot! Our next quiz is the Christmas special on December 12th from 8pm. Buy tickets below 👇
The Christmas Pub Quiz!
Grab your tickets for the 2023 mega pub quiz hosted by Let's Quiz.
Questions, silliness, bingo, mega cash prizes, booze and a blizzard of festiveness!
Booking of tables through the usual app has been disabled for the quiz - just buy your tickets and a table will be allocated.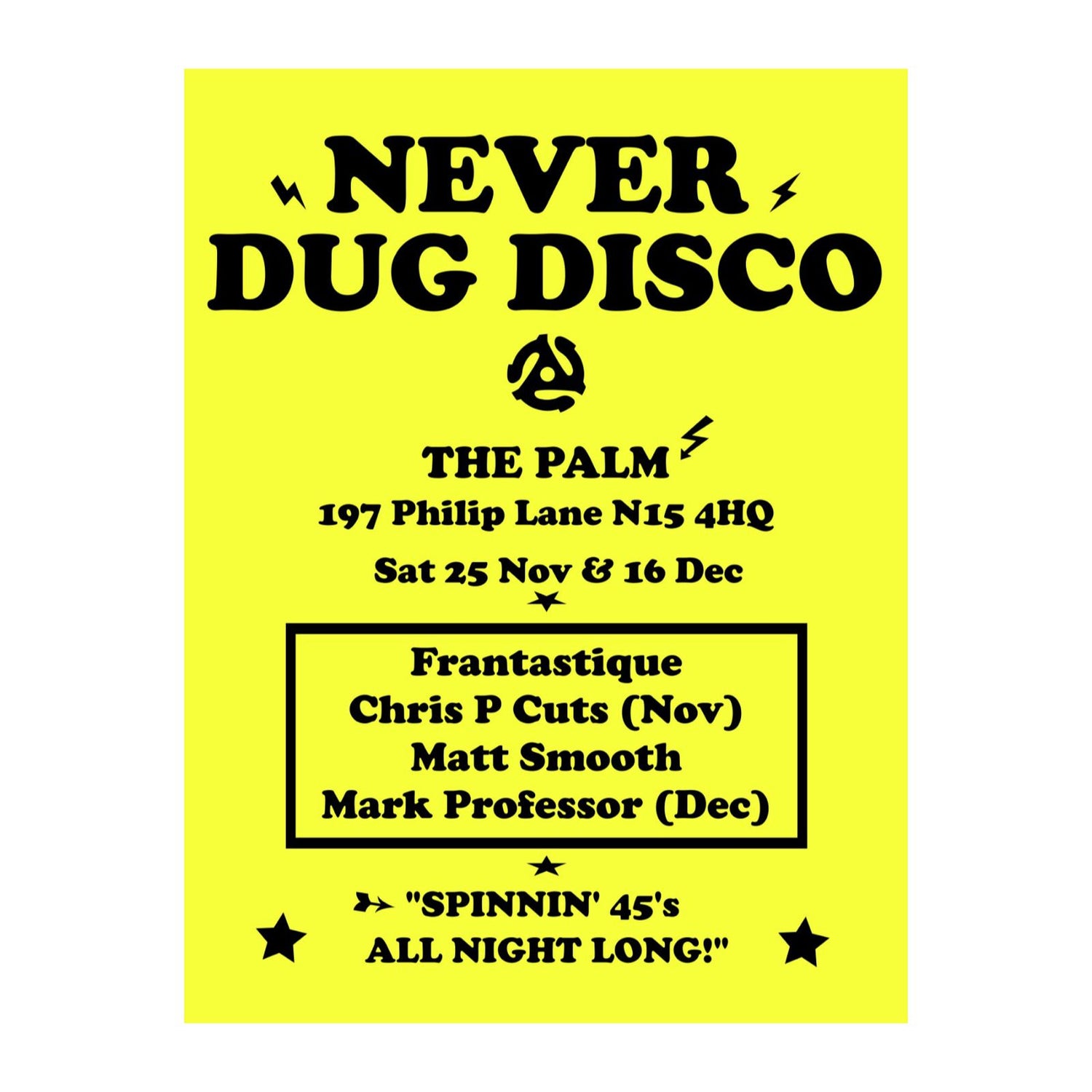 Never Dug Disco
Serving up a fine blend of funk and soul, with plenty of classics and lesser known gems, NDD are back on the 25th November and in December on the 16th.
Table Bookings
If you would like to book a table simply click the button below to access the app.
Reservations are for two hours, but if you would like a table for longer just send us a message via the contact form.
If you want to make a booking for more than 6 people send us a message or give us a call on 020 8245 5689.
If 'garden' is the only option available when making a booking it means we are fully booked inside for the time you're requesting. 'Bar' just means a table inside, not actually sitting at the bar.
Please cancel your booking if you cannot make it. Cheers!